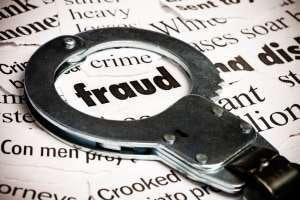 The Department of Transportation's Office of Inspector General recently announced court activity in two trucking-related crime investigations. Here's a summary of what happened with each:
Michigan couple arrested in fraud scheme involving distribution of infectious human remains
A Michigan couple was arrested Jan. 29 after they were indicted on charges related to a fraud scheme involving the distribution of infectious human remains.
Arthur Rathburn, owner of International Biological Incorporated, was charged with wire fraud, false statements and illegal transportation of hazardous materials. Elizabeth Rathburn, manager at IBI, was charged with wire fraud and false statements. IBI was a body broker business located in Grosse Pointe, Mich.
The indictment alleged that between Jan. 2007 and Dec. 2013, the Rathburns participated in a scheme to defraud buyers of "willed-to-science" donor cadaver parts. The couple obtained the bodies and body parts from suppliers, which IBI would then typically dismember, before renting out to customers for medical or dental training.
On more than one occasion, the Rathburns withheld medical facts surrounding the death of certain donors, failed to inform customers that some cadaver body parts were considered infectious, and falsely represented the body parts were free of diseases.
Additionally, Arthur Rathburn willfully caused the delivery of regulated hazardous materials in violation of federal transportation regulations, the OIG report states.
California-based bond company owner ordered to pay $96,000 restitution
Bonnie Warren, owner of Oasis Capital in Fullerton, Calif., was ordered to pay $96,000 in restitution after she pleaded guilty in May 2015 to wire fraud and was sentenced in December to four months home confinement and two years probation.
Oasis was found to be violating Federal Motor Carrier Safety Administration regulations by accepting money from property brokers for the establishment of trust funds and actually using the money for other purposes.
Trust fund monies are supposed to be maintained for the purpose of providing payments to shippers or motor carriers in cases where the broker fails to provide transportation services by authorized carriers.
In Jan. 2010, FMCSA suspended Oasis' privileges to file trust funds on behalf of brokers and began the process of revoking the approximately 500 Oasis trust funds on file with FMCSA.
Drug, alcohol testing company owner suspended by FMCSA
Andy Garr, owner of Compliance Services of East Texas, an FMCSA-registered drug collection company, was suspended for appearing to make false statements to a government agency.
The suspension was based on OIG and FMCSA investigations, and a pre-trial diversion agreement Garr entered into with the U.S. Attorney's Office in Tyler, Texas.
The investigation found that Garr collected numerous drug testing samples from Rapid CDL, a trucking school affiliated with Panola College in Carthage, Texas.
OIG says Garr indicated he would send them to a lab for testing and to a medical provider for review prior to returning the results to the school, but instead, investigators found Garr never sent the samples to be tested and forged the results using letterhead from the lab and falsified the doctor's signature.