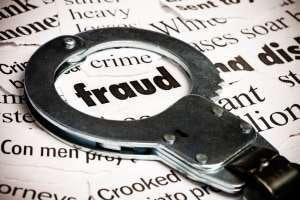 The Department of Transportation's Office of Inspector General recently announced court activity in five trucking-related crime investigations. Here's a summary of what happened with each:
Michigan man pleads guilty to falsely certifying and marking cargo tanks
Gerald Bennett pleaded guilty March 9 to falsely certifying and marking cargo tanks as having passed hydrostatic pressure tests and wet fluorescent magnetic particle tests as required by the Hazardous Materials Transportation Safety Act.
Bennett was the manager of LPG Service and Leasing, a cargo tank testing facility in Cass City, Mich. DOT regulations require that cargo tanks used to haul explosive materials be tested and re-certified for their structural integrity every five years.
Bennett admitted that he provided false certifications and tank markings indicating the tanks had passed the required tests, when the tanks had not actually been tested.
Kentucky couple convicted of motor carrier fraud scheme
Elliot and Melinda Campbell were convicted and found guilty March 18 on charges related to their control and participation in a carrier fraud scheme.
The couple owned several trucking companies out of Catts Auto Sales in Chavies, Ky., according to the DOT OIG. Elliot Campbell was found guilty on six counts of wire fraud, conspiracy to commit wire fraud and conspiracy to commit Hobbs Act extortion. Melinda Campbell was found guilty of five counts of wire fraud, conspiracy to commit wire fraud and conspiracy to commit Hobbs Act extortion.
An investigation by the DOT OIG found that between Oct. 8, 2010, and Feb. 7, 2012, the Campbells conspired to defraud shipping brokers by agreeing to haul loads for a certain price, then holding the cargo hostage and demanding payment before delivery. When brokers filed complaints, the Campbells organized new trucking companies, used false names/aliases and continued their scheme, DOT OIG says. Additionally, they didn't inform the Federal Motor Carrier Safety Administration that they were associated with other FMCSA-regulated companies when opening their new trucking companies.
In June 2015, Bryan Napier, a dispatcher for the Campbell's trucking companies, was found guilty of conspiracy to commit wire fraud.
Michigan woman pleads guilty to wire fraud in distribution of infectious human remains fraud scheme
Elizabeth Rathburn pleaded guilty March 21 to wire fraud in a case in which she was indicted in January for her role in a scheme involving the distribution of infectious human remains.
She admitted, according to the DOT OIG, that she was responsible for providing a customer with human remains she misrepresented as being free of certain infectious diseases.
The indictment alleged she and her husband, Arthur Rathburn, participated in a scheme to defraud buyers of "willed-to-science" cadaver parts.
More on Rathburn's case can be found here.
Three sentenced in N.Y. CDL testing-taking fraud scheme
Tanael Daniel was sentenced March 30 to time served, two years supervised release and a $100 special court assessment. He was also ordered to leave the country within 60 days.
Joachim Pierre and Dale Harper were sentenced March 31 and April 1, respectively. Pierre was sentenced to six months in jail and $5,100 in fines, and Harper was sentenced to three years' probation and 100 hours of community service.
Daniel, Pierre, Harper and one other defendant were found guilty in July 2015 of charges relating to cheating on commercial driver's license tests.
DOT-OIG's investigation revealed that fraudulent CDL test-taking activities had taken place at five New York State Department of Motor Vehicle test centers in the New York City area. Daniel and others were found to be using an external test-taker, facilitators, runners and lookouts to help applicants cheat on the tests.
N.Y. auto hauler pleads guilty to fraud charges
Gregory Sclafani pleaded guilty March 31 to mail fraud related to a scheme in which he admitted to defrauding customers after they scheduled long-distance auto shipments with his company, A USA Logistics.
The owner of various auto transport broker companies, Sclafani admitted that between 2007 and 2014, he solicited customers by advertising long-distance auto transport services on the internet. After booking trips, customers provided him with banking information, including their account and routing numbers.
He then created checks using a program on his computer called Check Man, which he later deposited into his accounts. He often failed to ship the cars he was paid to, DOT OIG reports. The investigation also found that he often committed bank fraud by withdrawing money from customers' bank accounts without their authorization or knowledge.
Approximately 100 victims were identified in the investigation with monetary losses of approximately $600,000. The FMCSA revoked Sclafani's authority in 2012, but he continued to operate as a properly-registered broker.