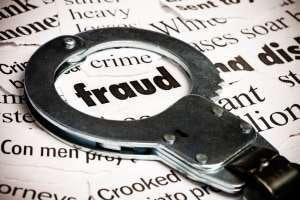 The Department of Transportation's Office of Inspector General recently announced court activity in three trucking-related crime investigations. Here's a summary of what happened with each:
Louisiana CDL examiner pleads guilty to falsifying test results
A third-party commercial driver's license examiner, Christopher Pender, pleaded guilty May 4 to making and using a false writing and documents by accepting cash payments from various CDL test applicants instead of administering the test.
According to the OIG, Pender gave applicants a skills test certificate in exchange for cash, falsely certifying that the applicants completed the CDL skills test.
The OIG investigation found that on Nov. 2, 2014, Pender gave a certificate for cash, and the applicant later used the certificate to obtain a Louisiana CDL.
Texas trucker pleads guilty to falsifying med form, card
Michael Glenn Dairy of Texas pleaded guilty May 5 to a charge of making a false statement on a DOT medical form and medical card. Dairy admitted to falsifying a registered nurse's signature on the form and the card and turning them in to his employer, O Tex Pumping (OTP).
The OIG began the investigation after an RN from West Texas Injury Prevention (WTIP) in Big Spring, Texas, was contacted by OTP for her national registry number. The nurse told the company she never signed the form or card for Dairy, and didn't give anyone permission to forge her name.
According to the OIG, Dairy was interviewed and admitted to forging the signature on the form and card using the nurse's signature from a previous physical he received at WTIP.
Louisiana trucking company co-owner sentenced for falsifying authority application
Pamela Parker was sentenced May 25 to a year of probation and $1,600 in fines for making a false statement to the Federal Motor Carrier Safety Administration on an application for a Federal Motor Carrier Operating Certificate.
In May 2013, during a compliance review of her company, Parker Trucking, FMCSA inspectors found multiple violations of federal regulations, OIG reported. In August 2013, the company was given an "Unsatisfactory" safety rating and later ordered out-of-service.
OIG said Parker falsely stated on an Application for Motor Carrier and Broker Authority that she had no previous relationship with any other FMCSA-regulated entity within the last three years, which, OIG said, she knew to be false.