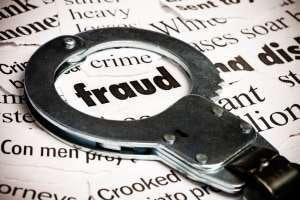 The Department of Transportation's Office of Inspector General recently announced court activity in three trucking-related crime investigations. Here's a summary of what happened with each:
N.H. man pleads guilty to illegal hazmat transport
Lewis Scott Niles pled guilty June 20 to operating a commercial vehicle to transport hazardous materials without a commercial driver's license.
According to the OIG, Niles admitted that from approximately September 2013 to April 2014, he sold and transported hazmat to be used as fuel for heating furnaces to individuals and businesses in New Hampshire and Maine.
He allegedly transported approximately 925 gallons of fuel oil and diesel fuel and approximately 1,500 gallons of flammable liquid without a CDL.
Ohio man charged with creating, providing fraudulent overweight state permits
Dhadd Hiles, doing business as The Permit Guys Consulting in Crooksville, Ohio, was charged June 22 in a scheme to defraud over-the-road trucking companies by providing and billing customers for fraudulent overweight state permits, OIG reports.
Permit Guys Consulting obtained overweight permits required in each state, according to OIG, but allegedly provided falsified overweight permits issued by the Wisconsin Department of Transportation and the Illinois Department of Transportation from May 2012 through December 2015.
Missouri chiropractor pleads guilty to submitting false medical examiner certificates
A Missouri chiropractor pleaded guilty July 11 to charges of healthcare fraud and falsification of records relating to CDLs.
Ranee Roberts, who owned West Plains Family Chiropractic in West Plains, Mo., was an FMCSA-certified medical examiner. From approximately May 2014 to May 2015, Roberts allegedly "knowingly falsified and submitted medical examiner's certificates to FMCSA," and directed her staff to perform parts of the exam, even though she knew her staff were not FMCSA-certified, OIG reports.
OIG also alleges Roberts changed test results that were not in the passing range when she conducted the exams.