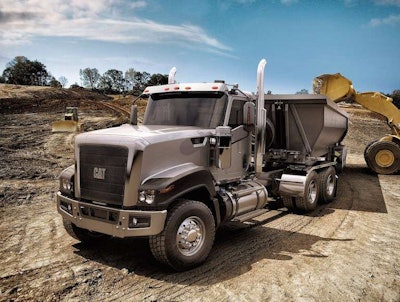 Just seven months removed from ending its partnership with Navistar and pledging to build its own line of on-highway trucks, Caterpillar announced Friday the company would discontinue production of its vocational trucks.
In May of last year, CAT rolled out two new refreshed trucks – the CT680L and the CT680LG – but based on the current business climate in the truck industry and a thorough evaluation of its business, CAT says it has decided to withdraw from the market.
"Remaining a viable competitor in this market would require significant additional investment to develop and launch a complete portfolio of trucks,"says Ramin Younessi, vice president with responsibility for Caterpillar's Industrial Power Systems Division, "and upon an updated review, we determined there was not a sufficient market opportunity to justify the investment."
While the company will cease taking new orders for vocational trucks, Caterpillar says it will continue to support trucks currently on the road.
Bowing out of the on-highway truck segment, CAT says, will impact approximately 70 positions.