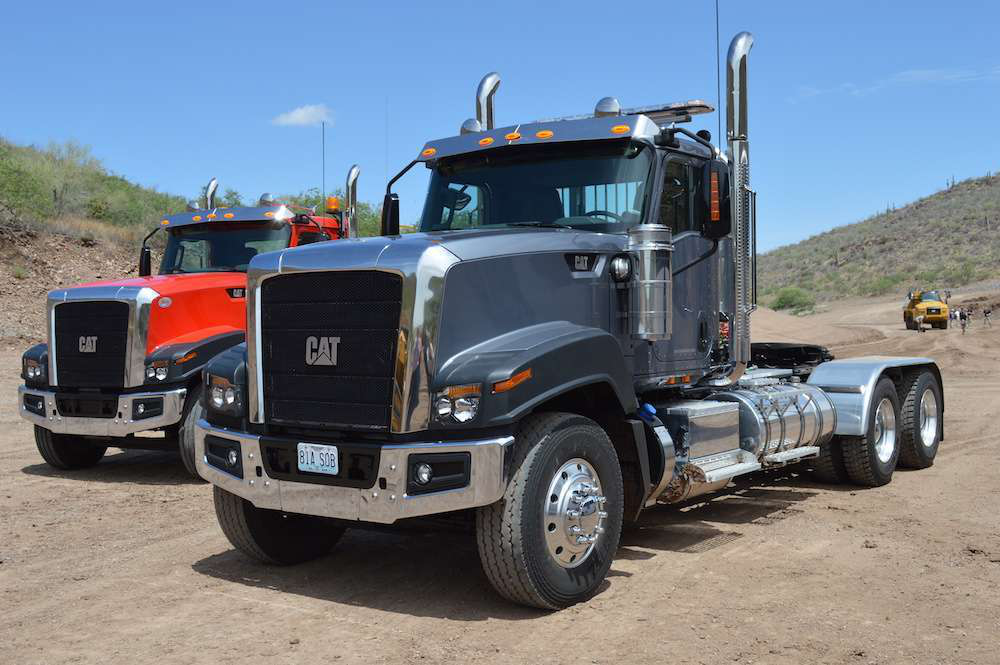 Caterpillar unveiled May 14 two new trucks for severe duty applications. The Cat CT680L and the CT680LG are the company's newest models in its line of CT trucks, which just turned four years old.
The new trucks offer a slight departure from the previous CT models, based on customer feedback.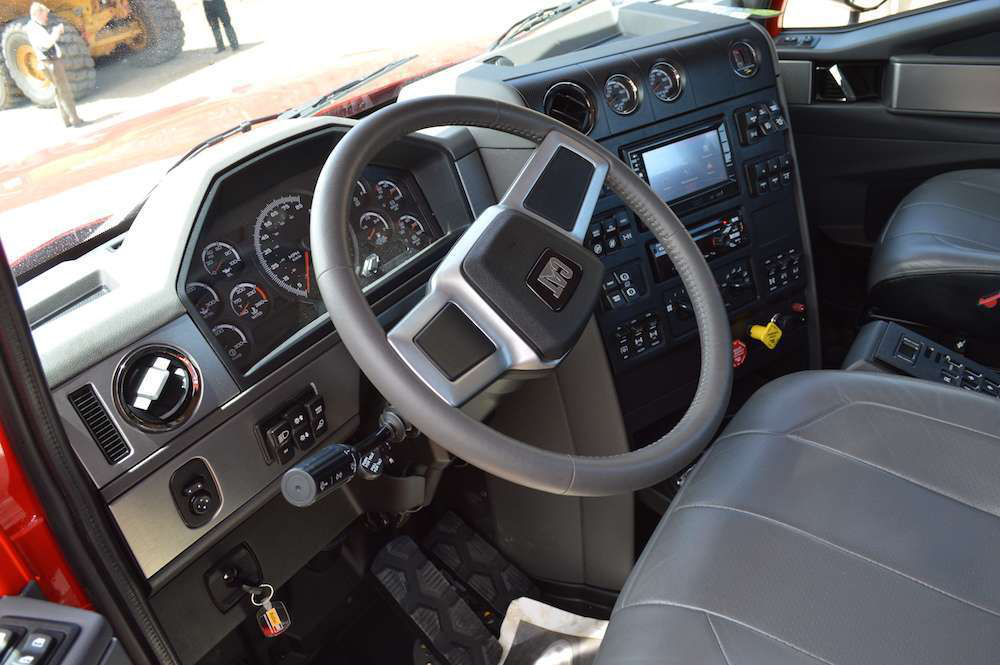 Dave Schultz, vocational truck product manager for Cat, said many owner-operators and fleets think a truck's looks should reflect pride of ownership and reinforce a companies brand.
The CT680L features a three-piece Metton hood, three-piece chrome bumper, three-piece chrome stainless steel grill surround, composite halogen headlights and incandescent parking and turn lights.
The more subdued CT680LG  sports a one piece fiberglass hood, three-piece black bumper, integrated fiberglass grille surround, sealed beam halogen headlights and LED parking and turn lights.
The CT680 base chassis, on which both the LG and L versions are built, is set forward with a 124-inch BBC, which makes it Cat's longest truck by 10 inches. Combined with parabolic taper leaf suspension the far-forward front axle and long wheel base improve driver comfort levels especially for all day driving.
The new trucks are also available in both tractor and truck configurations, and a glider kit is expected in mid-July. A Cat CT series 13-liter vocational truck engine with dual sequential turbochargers powers the CT680.