The American Trucking Associations' Technology and Maintenance Council's annual meeting is ongoing this week in Nashville, Tenn., featuring updates and announcements from major industry suppliers.
Overdrive's sister site CCJ has full coverage of the event here. Some of the bigger stories coming out of TMC can be seen below.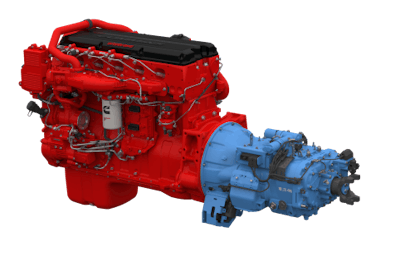 Eaton, Cummins add new tech, higher torque options to integrated powertrain
An additional torque rating of 1,850 lb.-ft. for the 400-475 horsepower Cummins ISX15 will be available in April and can be specified with an Eaton Fuller Advantage C-Ratio 10-speed transmission, an Eaton UltraShift PLUS MHP 13-speed transmission or an UltraShift PLUS MXP 18-speed transmission.
The Advantage transmission has a Gross Commercial Weight (GCW) rating of 110,000 pounds, while the UltraShift PLUS MHP is rated at 140,000 pounds with the MXP having an unlimited GCW rating.
Eaton and Cummins are targeting the release of a SmartAdvantage series transmission with a maximum GCW of 80,000 pounds in August to match with the new 1,850 lb.-ft. torque rating.
See the full story on CCJ here.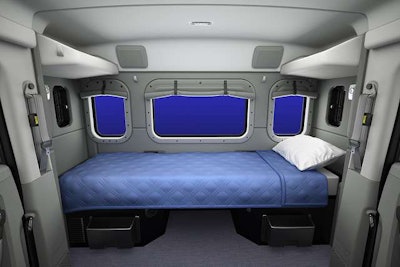 Kenworth announces several new options for its T880 and T680
A 40-inch sleeper for the T880 and T680 will enter production March 7. Compared to the Kenworth 38-inch AeroCab sleeper, the 40-inch sleeper's 22 cubic feet of storage space is greater, and its roof is 6 inches lower at 87 inches, making the 40-inch sleeper the ideal height for vocational customer requirements.
The new 40-inch sleeper features a 24-inch wide by 75-inch long liftable bunk that can be tilted up to 90 degrees for easy access to under-bunk storage. It offers a cell phone cubby, hooks specifically designed to hold hard hats as well as coats, and two standard toolbox doors. Fleets and truck operators may specify the Diamond VIT or Vantage interior.
See the full story on CCJ here.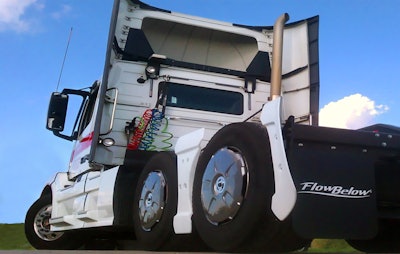 Daimler Trucks, C.R. England both commit to FlowBelow partnerships
FlowBelow Aero Inc., and Daimler Trucks North America, announced that DTNA will offer FlowBelow's fuel saving 'Quick-Release' wheel covers as an option on its most fuel efficient Freightliner Cascadia Evolution equipment package beginning in the first quarter of calendar year 2016.
According to FlowBelow, the Tractor Wheel Covers reduce aerodynamic turbulence and drag on the truck by streamlining airflow over the tractor's drive wheels. FlowBelow also announced Sunday that C.R. England will equip 200 new Western Star 5700 XE tractors with FlowBelow's complete fuel saving Tractor AeroKit system.
See the full story on CCJ here.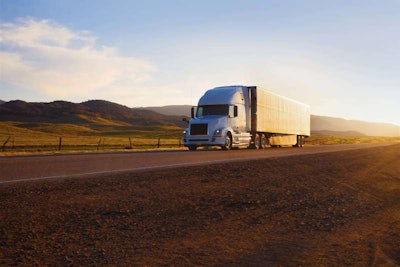 Michelin debuts newest steer tire
Michelin Americas Truck Tires introduces the Michelin X Line Energy Z for line-haul steer applications.
Michelin says it guarantees the SmartWay-verified tire will deliver 20 percent more mileage than leading competitor line-haul steer tires, while also delivering 5 percent better rolling resistance than the Michelin XZA3+ tire it replaces. It also comes with an ultra-fuel efficient casing, so the improvement in rolling resistance follows the tire throughout its life, from new to a retread, the company says.