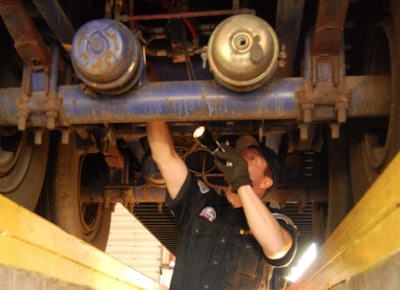 The Federal Motor Carrier Safety Administration has extended by 60 days the public comment period for its January-published Carrier Safety Fitness Determination rule proposal. The public comment period now ends May 23. Replies to comments can now be made until June 23.
The Safety Fitness Determination rule was published Jan. 21 and, if enacted, would replace the current three-tier rating system of "Satisfactory, Conditional and Unsatisfactory" with a single determination of "Unfit." An Unfit determination would require the carrier to either improve its safety determination or be shut down.
FMCSA said multiple organizations, including the American Moving and Storage Association, Transportation Intermediaries Association and the Transportation and Logistics Council petitioned for a 60-day extension of the comment period. The Owner-Operator Independent Drivers Association petitioned for a 90-day extension.
FMCSA decided to provide the extension to give "all interested parties adequate time to submit comments on proposals in this rulemaking."
Comments can be made by searching Docket No. FMCSA-2015-0001 at www.regulations.gov. Click here to access the comment page directly.