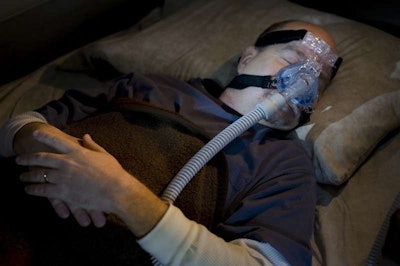 The Department of Transportation published Thursday its sleep apnea 'pre-rule,' notice that seeks feedback from the trucking industry about the prevalence of obstructive sleep apnea among truck drivers and the costs associated with treatment.
The Federal Motor Carrier Safety Administration, along with the Federal Railroad Association, list 20 questions in the notice that the agencies would like answered in public comments. The questions touch on the problem of obstructive sleep apnea, the cost and benefits of treatment, screening procedures and diagnostics, medical personnel qualifications and restrictions and treatment effectiveness.
The questions can be viewed here, and the full notice can be viewed here. The comment period is open for 90 days until June 8. Comments can be made here.
In its announcement of the Advanced Notice of Proposed Rulemaking earlier this week, the FMCSA called its request for feedback the "first step" in a potential sleep apnea rule for the trucking industry.
"The collection and analysis of sound data on the impact of OSA must be our immediate first step," said FMCSA Acting Administrator Scott Darling. "We call upon the public to help us better understand the prevalence of OSA among commercial truck and bus drivers, as well as the safety and economic impacts on the truck and bus industries."
For more on the pre-rule, see Overdrive's coverage of the announcement here.