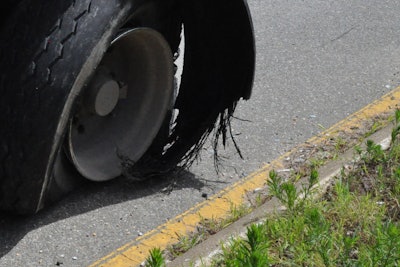 PeopleNet and Wabco have partnered to integrate Wabco's tire pressure monitoring system.
Through wheel-mounted sensors, Wabco's Integrated Vehicle Tire Monitoring system will provide wireless in-cab updates of tire pressure from each wheel. The system will alert drivers to any tire pressure issues, allowing them to address the issues before a tire fails.
In addition to increased safety, the companies say the system can extend tire life and reduce fuel consumption.