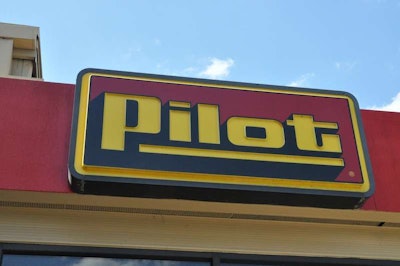 Pilot Flying J will be providing information on its small fleet credit offerings for owner-operators and more during the Mid-America Trucking Show in Louisville, Ky. next week.
The Small Business Fleet Card provides small carriers and owner-operators with cash pricing on fuel, online account management, security prompts and controls, and transaction reporting.
MATS attendees, in addition to learning more about PFJ's Small Business Fleet Card, can find information about the company's new Prime Parking program, which allows drivers to view available parking spots at more than 300 Pilot and Flying J locations in a mobile app. Drivers will also be able to make reservations online at www.pfjpark.com, over the phone or in-store.
Five percent of PFJ's approximately 70,000 parking spaces will be designated for Prime Parking. The other 95 percent will continue to be free on a first come basis.
PFJ will also have charging stations throughout the show floor at MATS for attendees to be able to charge their phone and electronic devices.