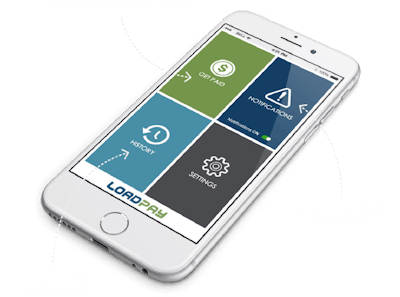 Truckstop.com unveiled March 31 at the Mid-America Trucking Show in Louisville, Ky., a new system that it says will give owner-operators greater control in how they receive payments from brokers and allow them to avoid factoring services to receive their payment.
LoadPay, available both online via loadpay.com and as a smartphone app for Android and iPhone, at most takes 4 percent of an owner-operator's payment for a load. The system connects directly to truckers' bank accounts, and payments are received the day after they're requested, Truckstop.com says.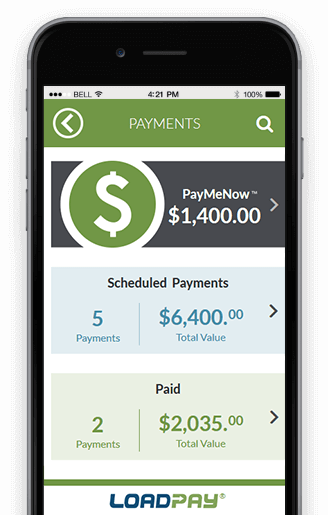 LoadPay simplifies the payment process for owner-operators on loads booked through Truckstop.com by allowing carriers to choose when they're paid for the load and by removing the need to continue to call a broker or shipper to inquire about a payment.
Brokers who sign up for the service are certified by Truckstop.com, the company says. LoadPay is also secure, with payments routed through a large multinational bank. Right now, about 1,500 brokers are signed up to use the service, Truckstop.com says, and more are on their way. Loads with the LoadPay service available will be marked on the Truckstop.com loadboard with "LP."
Truckstop.com's head of marketing Brent Hutto says the system gives owner-operators not only greater control over their cash flow from loads they're owed payment for, it also allows them to more easily organize their finances. "It gives our owner-operator customers a better way to be successful," Hutto said.
The 4 percent fee applies to payments requested earlier than the terms agreed upon by a broker and owner-operator. From there, the fee declines the closer the original agreed upon payment date.
Signing up for the system requires a quick registration process, in which owner-operators provide the basic info about their business and their banking information to receive payments.
Both the online portal for LoadPay and the apps are organized the same, with four key pages: (1) Payments, which shows scheduled payments, when owner-operators will receive them and which loads are available for the "Pay Me Now" feature; (2) History, which shows payments already received, (3) Notifications, where users manage their notifications and (4) Settings, which allows users to edit their account settings.