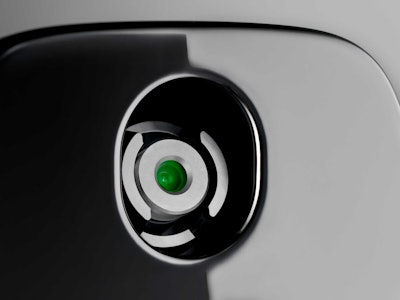 WABCO unveiled the company's next generation OnLane lane departure warning system (LDWS) Thursday at the 2016 Mid-America Trucking Show in Louisville, Ky.
The driver assistance system features a new, high resolution camera integrated with SmartDrive's video-based driver performance management system. WABCO's OnLane is a camera-based LDWS that continuously monitors the vehicle's position within lane markings and alerts the driver via visual, audible or haptic warnings to take corrective action when it detects unintentional lane changes.
Jon Morrison, WABCO president, Americas, says OnLane now links to SmartDrive's driver performance management system, which incorporates video recording and near real-time video analysis. He adds SmartDrive's capabilities enable driver coaching to improve driving efficiency and support enhanced road safety.
The system also features a camera that Morrison says combines the functionalities of lane marking detection and video streaming and delivers improved lane marking recognition due to an intelligent lane tracking algorithm.
Morison adds these newly combined capabilities eliminate the need for two forward-looking cameras that previously were required to provide the same functionality as the new OnLane.
"WABCO's OnLane demonstrates the powerful connectivity of comprehensive real-time data gathered from our advanced monitoring, control and braking systems and SmartDrive's in-depth video analytics of driver behavior," he says. "Vehicle fleet owners gain access to a powerful new tool to help advance the safety and efficiency performance of their drivers and vehicles."