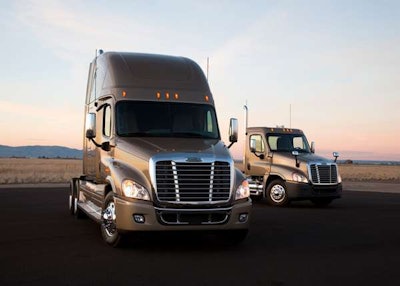 Daimler Trucks North America says it plans to voluntarily recall almost 9,000 model year 2015-2016 Freightliner Cascadia tractors that were manufactured from March 24, 2014, through Nov. 9, 2015, over concerns that a possible overheating connection on trucks outfitted with a Bergstrom Parksmart HVAC auxiliary unit could potentially catch fire.
The recall notice says affected units may have insufficient contact between the electrical connector on the compressor and electrical pins and the overheated connection, which can increase risk of a fire.
DTNA dealers will replace the connector caps free of charge, along with the harnesses if heat discoloration is noted.