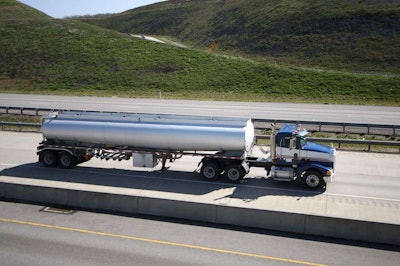 Owners and operators of certain cargo tanks may need to get their tanks reinspected or retested, per a notice issued Friday by the Federal Motor Carrier Safety Administration.
Tanks tested by H&W Tank Testing in Ohatchee, Ala., and Christopher Humphries in Jacksonville, Ala., between April 2011 and March 2016 have been improperly inspected and tested and must be re-inspected or retested before being used for hazmat operations, FMCSA says.
Using these tanks for the transportation of hazmat would be a violation of the Federal Hazardous Materials Regulations until re-inspection. Owners and operators must immediately provide FMCSA with documentation that the inspections and testing have been done for the affected tanks.
A full list of documentation requirements can be found here. Owners and operators with questions are directed to contact FMCSA's Hazardous Materials Division at fmcsa.cargotank@dot.gov.