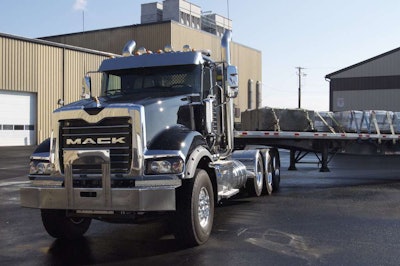 Mack Trucks announced Friday it plans to invest about $70 million in its Lehigh Valley, Pa., truck assembly operations over three years in an effort to further improve manufacturing quality and efficiency and modernize the facility.
Plant enhancements will include a 75,000 square-foot expansion to improve material handling and flow; new manufacturing IT systems; equipment and tooling; and a new building for conducting quality audits on completed vehicles. In order to better manage and streamline the manufacturing process, chassis pre-assembly work currently completed by Westport Axle in Breinigsville, PA, will be moved into the Mack plant. Westport will continue several other critical support operations for Mack.
The investment plan includes about $12 million in projects that will be completed over the next three years, but were included in the $26 million upgrade announced in 2014.
Mack's Lehigh Valley Operations produced its first trucks in 1975. Today, the 1 million-square foot facility assembles all Mack trucks built for the North American market and export.