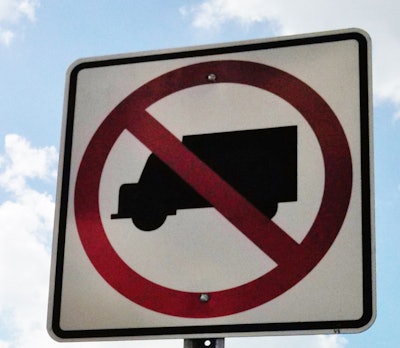 Truck drivers using the Keystone Parkway in Carmel, Ind., may be pulled over and issued a warning by local police because of a reinstated ban of vehicles over 19,500 pounds, according to Indianapolis TV station Fox59.
The ban originally went into effect in 2008, but it was temporarily lifted while construction was completed on U.S. 31, which was where trucks were supposed to travel.
According to the Fox59 story, the construction has gone on for several years, truckers got used to using the Keystone Parkway and word hasn't reached them well enough that the ban is back in place.
Police told Fox59 they will continue issuing only warnings until they see traffic decrease, then they may begin handing out $500 tickets. The only exception is trucks making deliveries along the highway.
A video on the ban from Fox59 can be seen below.