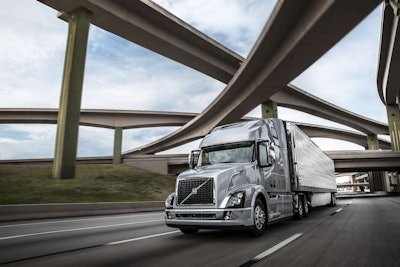 The Federal Motor Carrier Safety Administration is still looking for hundreds of Volvo trucks recalled last month and subsequently placed out of service over potential steering problems.
Duane DeBruyne, deputy director of the FMCSA office of communications, said via email Tuesday approximately 830 recalled 2016-2017 Volvo VNL, VNX and VNM trucks remain unaccounted for.
Volvo issued the recall March 10, which affected nearly 16,000 trucks in the U.S., over a problem in which the steering shaft could separate from the junction block, causing complete loss of control of the vehicle. Additionally, the bolt connecting the upper and lower steering shafts may not have been properly tightened, according to the recall.
About two weeks later, FMCSA issued an order that all Volvo trucks affected by the recall that have yet to be repaired be placed out of service by federal and state roadside inspectors.