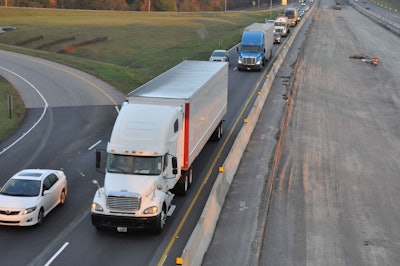 The American Transportation Research Institute is seeking input from owner-operators and carriers for its annual Operational Costs of Trucking report.
The brief online questionnaire asks about basic cost information of for-hire carriers such as driver pay, fuel costs, insurance premiums, and lease or purchase premiums. Carriers who complete the survey are asked to provide full-year 2015 cost-per-mile and cost-per-hour data.
"ATRI's annual Operational Costs of Trucking report is a key benchmark that we rely on to identify where we might improve our operating efficiency," said Sherri Garner Brumbaugh, president and CEO of Garner Transportation Group and member of ATRI's Research Advisory Committee. "Providing information to ATRI is easy to do, and I encourage my colleagues throughout the industry to participate in this vital data collection by ATRI."
The confidential questionnaire can be completed here until Friday, June 17. The results of the study will be released later in the year.