Kristen Kudlic
Hometown: Feeding Hills, Massachusetts
Occupation: Owner-operator, K Kudlic Trucking Inc.
Years trucking: 5
Hauls: mostly construction materials, dirt
"With my family and friends, my support group, I was able to really believe in myself through tougher times, because God doesn't give you anything you can't handle in life."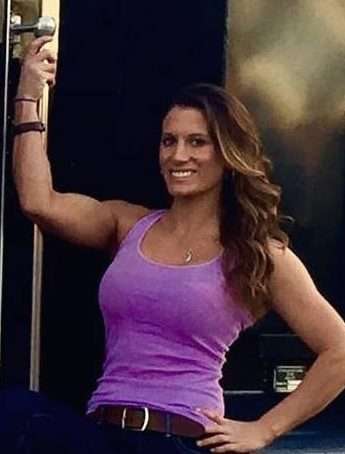 A serious motocross accident in 2009 left Kudlic with a broken back and paralysis from the waist down. Within a month of her accident, she was walking with arm crutches, and she was walking without assistance by 2011. That's when she went to get her CDL.
"The state trooper denied me as I was walking up to because I had a limp," she says. She simply went elsewhere, got her CDL and now has her own truck, a 2011 Kenworth T800.
She was nominated by her sister, who says, "Her family and friends, who support her in all her ambitions, are proud to be able to nominate a true beauty and 'One in a Million Girl.'"
[gthr size="5″][/gthr]
This is the fifth of 10 stories about this year's finalists. Check back throughout May for the rest. The winner will be announced in June and presented at The Great American Trucking Show in Dallas, Aug. 25-27.