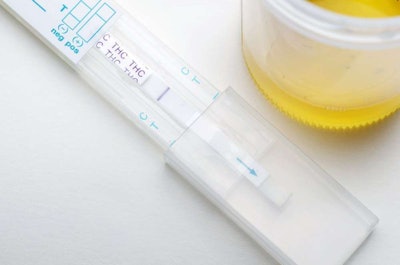 A Final Rule that would create a database CDL holders has been sent by the Federal Motor Carrier Safety Administration to the White House's Office of Management and Budget, its last stop before being published as a legally binding rule.
The Commercial Driver's License Drug and Alcohol Clearinghouse will require carriers to report to FMCSA failed drug tests and test refusals of CDL holders.
Owner-operators, who are required by law to participate in random drug testing via a consortium, must report to FMCSA the consortium or third-party drug test administrator it uses and authorize it to submit information on any of its drivers, including themselves, to the database.
Carriers would also be required to query the database when making new hires and once a year for existing drivers, according to the proposed rule published in 2014 by FMCSA. When querying the database, however, carriers would be required to obtain written consent from a driver before doing so and for access to information in the clearinghouse. If a driver refuses to allow the query, he or she would be barred from driving.
In addition to reporting failed drug tests and test refusals and querying for new hires, carriers would be required on an annual basis to query the database for current driver employees. They'd also be required to report traffic citations for drivers cited driving under the influence of drugs or alcohol.
Drivers will be allowed to appeal results by requesting administrative review by submitting a written request and a written explanation of why he or she thinks the clearinghouse has erred. FMCSA would then make a decision within 60 days.
FMCSA says the rule is intended to make sure drivers who have tested positive or refused a test have completed the DOT's return-to-duty process before driving commercially again, and to make sure employers are meeting their drug and alcohol testing responsibilities.
For more information on the rule, see Overdrive's coverage of the proposed version of the rule here. Changes could have been made between the proposed version and the final version of the rule, but that will remain unclear until the final version is published. The OMB has 90 days to clear the rule, then it will be published in the Federal Register with final dates of implementation.