Attendees at this year's Great American Trucking Show will find new attractions, as well as Overdrive's Pride & Polish show truck championship, Partners in Business seminars and Trucker Talent Search sing-off finals.
The show will be held Aug. 25-27 in Dallas, Texas, at the Kay Bailey Hutchison Center, and attendance is free for owner-operators and truckers who register online prior to the event. Click here to register to attend.
New to the show will be a Discovery Pavilion and additions to the Health Pavilion. The Discovery Pavilion will give attendees the chance to test out products, view product installations and learn more about products and equipment.
New to the Landstar Health and Wellness Pavilion this year will be U.S. Department of Transportation physicals conducted by AccuScreen for $59, as well as free sleep apnea screenings provided by the St. Christopher Truckers Development and Relief Fund, a nonprofit that helps drivers whose medical problems have led to financial hardship. The pavilion also will provide an opportunity for attendees to register as bone marrow donors, give blood and receive a mammogram. Free screenings will include urinalysis, blood pressure, vision, nutrition evaluations and more.
Another health initiative at the show will be the Fit for the Road 5K run/walk Saturday, Aug. 27. Registration includes a T-shirt and is $30 before the race or $40 onsite. Proceeds will benefit the St. Christopher fund. Check-in for the 7 a.m. race will begin at 6:30 a.m. at the GATS Community Tailgate at Fair Park. Free roundtrip shuttle service will be provided from the convention center.
Also at the GATS Community Tailgate will be free truck parking provided by TA-Petro. Free roundtrip shuttles will run regularly from the truck parking lot to the convention center and back. The lot also will feature food vendors, showers, restrooms and a worship service on the Sunday after the show.
Returning to GATS this year will be the Overdrive-Red Eye Radio Trucker Talent Search competition, where three finalists will compete Friday, Aug. 26, at 3:30 p.m. in the GATS Theater. Trucker and recording artist Tony Justice, the event's emcee, also will perform at the competition.
At the indoor Pride & Polish, show truck winners from the 2015-16 season will compete in the 2016 National Championship Finals. Trophies also will be awarded for the separate GATS competition that will kick off the 2016-17 season.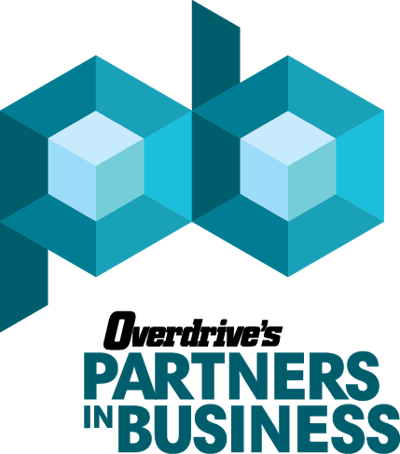 Overdrive's Partners in Business seminars will be offered twice daily Friday and Saturday in the GATS Theater. Company drivers wanting to become owner-operators, or owner-operators looking to get a step ahead in their business, will find helpful information at these free one-hour seminars. ATBS, the nation's largest owner-operator financial services provider, will present the Friday seminars. Kevin Rutherford, trucking radio host and a former owner-operator accountant, will present the Saturday seminars.
Partners in Business is produced by Overdrive and ATBS and is sponsored by Ryder, Goodyear Smart Fleet and truckstop.com. Attendees will receive a free copy of the 2017 Partners in Business Manual, which covers a variety of practical financial tips, equipment management strategies and more.
Show info:
Where: Kay Bailey Hutchison Convention Center (Dallas Convention Center)
When:
Thursday, August 25: Noon to 5 p.m.
Friday, August 26: 10 a.m. to 5 p.m.
Saturday, August 27: 10 a.m. to 4 p.m.
Register: Free online at GATSonline.com
Lodging: Hotel information at truckshow.com
Parking: Free truck parking will be available at the Cotton Bowl's Fair Park