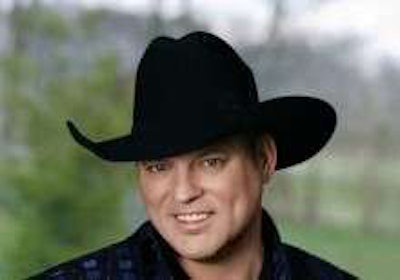 Country star John Michael Montgomery will perform a free concert Friday, Aug. 26, at the Great American Trucking Show in Dallas. Trucker and recording artist Tony Justice will open for him.
GATS takes place Thursday-Saturday, Aug. 25-27, at the Kay Bailey Hutchison Convention Center in downtown Dallas.
Montgomery has been on the country scene since the release of his first album, "Life's a Dance," in 1992. He's known for songs like "I Swear," "I Love the Way You Love Me," "I Can Love You Like That," "Sold," and more.
He has sold more than 16 million albums, performed 15 No. 1 singles and won numerous awards throughout his career, including the CMA Horizon award, the ACM's Top New Vocalist, CMA Single of the Year, CMA Song of the Year, Billboard's Top Country Artist, as well as a Grammy nomination. His two most successful albums – the self-titled John Michael Montgomery and Kickin' It Up – each went platinum four times.
Upcoming Event

Where Trucking Improves
The Great American Trucking Show is bigger and better than ever before. Don't miss out on the rigs, the swag, the education and more.
Discover GATS! →
Join a community of truckers at GATS
From free concerts to highly educational sessions, GATS is where trucking gathers. August 23-25, in Dallas, Texas. Register today.
Justice,
who released his new album Brothers of the Highway earlier this year
, will open for Montgomery. The Everhart Transportation driver out of Tennessee has been an over-the-road truck driver since 2000.
Justice will also emcee the Trucker Talent Search competition at GATS.
Tickets will be available on a first-come, first-served basis at the show. Click here to learn more about GATS or to register to attend the show. Registration is free for truckers who pre-register online.