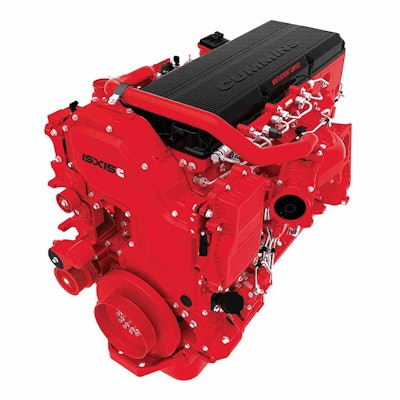 Cummins is recalling nearly 5,500 ISX12 and ISX15 heavy-duty diesel engines manufactured between March 7, 2016, and April 12, 2016, because of a faulty engine control module.
The ECM may short out and blow a fuse, according to the recall notice, and cause the engine to stall without warning. Cummins said the engine can't be restarted until the ECM and fuse are replaced once this happens.
Cummins said the problem occurred because water got into the ECMs during the wash process after assembly
The engine manufacturer said 5,430 engines are affected by the recall. Cummins will notify owners and dealers and replace the ECM for free. The recall is expected to begin July 7.