I'm a list maker. I make endless lists of things, especially during these past couple of months with the business transition and truck restoration. I make lists because I have a weird need to see tasks accomplished by marking them off the lists. I need the visual. On the other hand, I also feel a lot of pressure from the lists when I don't get things marked off. I may or may not have dreams of being trapped by a giant list in the cold case of Fresh Thyme, fighting my way out with a floppy stalk of celery, which is definitely not on the list. (Side note: I should probably check the date on the yogurt I eat for a bedtime snack… I'll put that on my list of things to do.)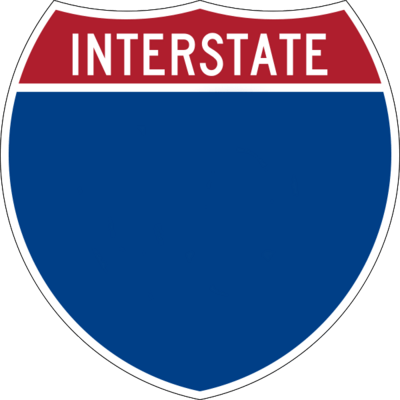 This is one of the reasons we got help with obtaining our authority. It is definitely a process you can complete yourself, and I'm not trying to dissuade anyone from doing it alone – more power to ya. I just know the level of anxiety I have when it comes to change, and my experience has been that it's much less stressful to pay someone else, who does it for a living every day, to complete the process.
Whether or not you go it alone, there are a few things you should be clear on before starting the process. Drew Krupp from TurnKey Authority was kind enough to take about a hour of his time to walk me through the process, and make it a little easier to understand just what needs to happen to make this happen.
The first decision to make is what kind of trucking business you intend to run. Will it be intrastate or interstate? If you choose to be interstate, will you travel to all contiguous states, or do you have a specific route or lane you plan to stick to? There are a blue million ways to run it, and having a good idea of where your money-making abilities lie is important in making the necessary decisions.
The next step is deciding how you plan to set up your business entity. Will it be an LLC, a Sole Proprietorship or a Corporation? (See more on making this decision via Overdrive's Partners in Business manual chapter devoted to it, excerpted here. –ed.)
Having a clear idea of both these components is half the battle of filing. If you're getting help from someone, it gives them a solid foundation to start their process – if you're doing it yourself, it gives you parameters in which to begin your own, so you don't waste time and money filing for things you don't need, or waiting for things you did need and didn't know you needed.
Having insurance is key to continuing the process. Again, deciding what kind of company you'll have will help decide what insurance is best – we learned there are copious amounts of ways to insure, and not all of them are beneficial, or even necessary.
Once you obtain insurance, a form is filed with the FMCSA, you and your insurance are vetted, and you receive a DOT number. But that's not all, folks. Not by a long shot.
The average interstate authority requires 15-20 different filings. Along with the DOT number, an MC number may be required. A DOT number identifies carriers operating in interstate commerce while an MC number identifies a carrier who transports regulated commodities (items that have been changed from their natural state) for hire in interstate commerce. This includes basically everything that is manufactured, so knowing ahead of time whether or not you'll be hauling potatoes or tennis shoes is helpful. (MC numbers are being phased out this year, however, and the process is being streamlined somewhat under the single DOT number in the Unified Registration System.)
Even for someone who does it for a living, there are times when just submitting the applications takes as much as a half day for each number. It bears to be noted that in order to obtain a New York HUT permit, needed if you're going to run in the state, you literally have to file for approval to file for the permit.
Drew encourages his clients to have a solid plan for the waiting period. At the minimum, an MC number takes 21-25 business days to obtain. You can get your DOT and OL numbers within 24 hours, and begin intrastate commerce, and this is the hook you'll see on many of the authority websites, but a complete interstate authority to haul regulated commodities for-hire is going to take at least a month.
One tool Drew uses extensively and encourages others to use is the FMCSA online chat. Having direct and immediate contact gives him the opportunity to reassure accuracy in his filings, and accuracy is the hitch most people get in their giddy-up when filing. Changes within the regulatory process are frequent, and not often widely publicized.
"About twice a week I get calls," he says, "mainly from spouses who are involved in the process, telling me they've waited two weeks to hear they need other documents or paperwork, just to begin the waiting process again."
There is help available, and there are a plethora of online resources to guide you through the process. If you have the time, determination and a clear idea of your business model, getting your own authority isn't nearly as daunting as it sounds. TurnKey offers ala carte services, help with those "hitches," as well as support after the fact.
"We want our clients to succeed, and that sometimes requires more than just getting them the numbers they need to run legally," Drew adds.