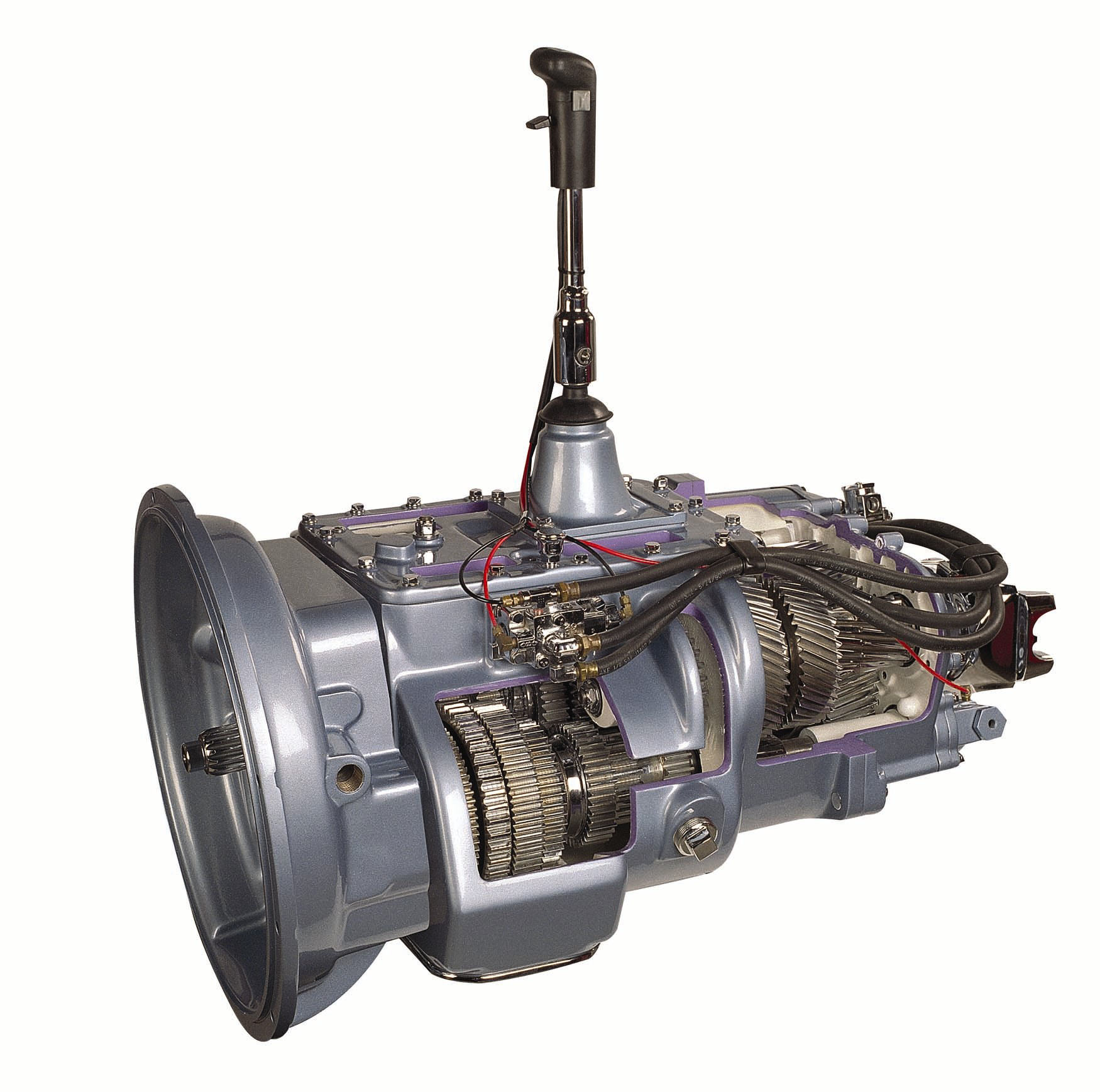 Eaton is increasing the warranty coverage for two of the company's most popular heavy-duty manual transmissions. Customers who spec an Eaton RTLO (13- or 18-speed transmission), with Solo Advantage clutch and Eaton-approved lubrication will get a 7-year/750,000-mile warranty on the transmission and 5-year/500,000-mile warranty on the clutch.
The program was introduced this month and will remain in effect until June 30, 2017 for all makes and models of new trucks purchased in the U.S. and Canada, says David Karnes, vice president, Commercial Vehicle Sales, North America, Eaton.
The Eaton Fuller RTLO transmissions feature a simple mainshaft without splines that results in fast, easy range and splitter shifts. Helical gears in the auxiliary section of the transmissions provides quieter operation and increased durability. Select models have an optimized lubrication system that provides increased cooling and lubrication for more difficult, harder working applications.
The best-selling clutch in North America, the Eaton Solo Advantage is designed and manufactured to strict OEM (Original Equipment Manufacturer) specifications, and stays in constant adjustment by maintaining bearing release position. Advanced vibration control technology provides exceptional reliability and durability.
Eaton says its PS-386 Synthetic Transmission Fluid is designed specifically to optimize performance in Eaton transmissions. PS-386 also improves fuel efficiency and gear wear to help promote longer transmission life.