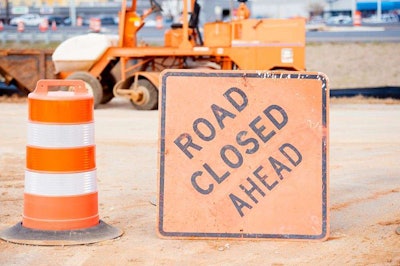 A 16-mile section of I-35 in Iowa will close for construction nightly from 8 p.m. to 6 a.m. from Monday, July 18 through Friday, July 22 at 6 a.m., according to the Iowa Department of Transportation.
The installation of a temporary barrier rail on the interstate will require portions of I-35 between exit 52 and exit 68 to be closed during these hours. Iowa DOT said it will detour traffic around the closures using Warren County Road G-50, Warren County Road G-45, Iowa 92, Iowa 28 through Norwalk, and Iowa 5.
Des Moines news station KCCI said several crashes have been reported in the area under construction. KCCI also said the work is part of a larger construction project to expand and rebuild the interstate in the area.
Iowa DOT advises truckers to use this site for the latest traffic information.