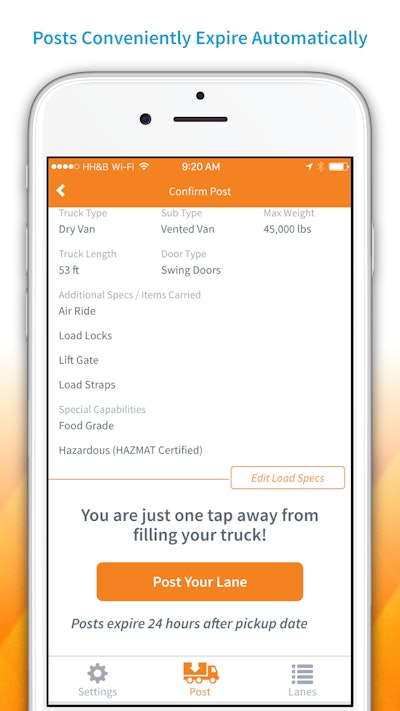 HaulHound officially launched a new shipper-carrier matching system at the Great American Trucking Show Aug. 26, unveiling an app- and web-based platform in which owner-operators upload their truck and routing information and shippers then search for carriers that fit their load parameters.
The service is free to both parties, as the system is advertiser supported.
Unlike traditional loadboards, in which shippers and brokers post loads and truckers search for them, HaulHound effectively flips the script. Owner-operators and carriers post details about their truck, their capacity and their desired lanes, and shippers and brokers then search for capacity.
HaulHound says the system is geared toward owner-operators who work the spot market. In addition to listing their equipment type and specializations, owner-operators can list price points, so any calls they receive from brokers or shippers are legitimately priced, says HaulHound's Andy Kim.
The company says it plans to release routing tools and automated freight-matching in coming iterations.
Click here for a link to the company's Android app on the Google Play store, and here for a link to the app on Apple's App Store.