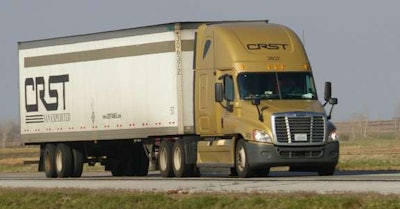 New and current CRST International drivers using GI Bill benefits could now be eligible to earn extra monthly income as they transition into trucking careers from the military.
CRST has been approved by the Department of Labor and the Veteran's Administration to participate in the Veteran Apprenticeship Program in which applicants to the 12-month program have the potential to earn an additional $13,400 tax-free throughout the duration of the program. The income levels are determined by the number of years served in the military and the benefits received through the GI Bill.
The company says the program will complement its existing Heroes on the Highway military program for veterans joining the trucking industry.