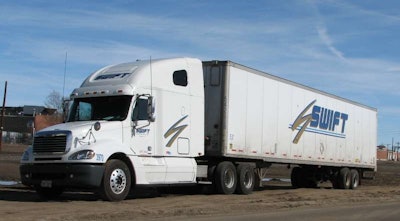 Swift Transportation's Jerry Moyes, founder and CEO of the country's largest truckload carrier, will retire at the end of 2016, the company announced this week. Richard Stocking, Swift's President and COO, has been unanimously appointed by the Swift's Board to assume the role as CEO.
Stocking will remain president of the company. Through the end of the year, Stocking and Moyes will run the company as co-CEOs. Starting Dec. 31, Stocking will assume the position as the sole CEO of Swift.
Moyes founded Swift with a single truck 50 years ago. Swift's fleet now has more than 20,000 trucks.