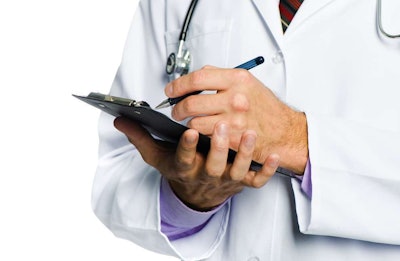 The Federal Motor Carrier Safety Administration is seeking industry feedback on recommendations made by its Medical Review Board for a potential rulemaking that would allow drivers with insulin-treated diabetes mellitus (ITDM) to be qualified to drive commercial vehicles in interstate commerce.
FMCSA published a notice of proposed rulemaking in May 2015 that, if published as a Final Rule, would allow drivers with diabetes to obtain a Medical Examiner's Certificate from a medical examiner at least once a year to operate in interstate commerce, as long as the diabetes is well-controlled and stable.
Under the current regulations, a driver with diabetes may not operate in interstate commerce unless he or she obtains an exemption from FMCSA, which must be renewed at least every two years.
In July 2015, FMCSA tasked its MRB with developing recommendations before a Final Rule is published. The MRB recommended that drivers with diabetes must do the following to legally operate:
Provide an FMCSA Drivers with Insulin Treated Diabetes Assessment Form to a medical examiner that has been completed and signed by the treating clinician, who must be a Doctor of Medicine, Doctor of Osteopathy, Nurse Practitioner or Physician's Assistant who prescribed insulin to the driver.
Receive a complete ophthalmology or optometry exam, including dilated retinal exam, at least every two years to document the presence or absence of retinopathy/macular edema and the degree of the diseases if present.
The MRB also recommended that medical examiners be allowed to certify a diabetic driver as medically qualified for no longer than a year if the driver hasn't experienced any of the following eight disqualifying factors:
Any episode of severe hypoglycemia within the previous six months
Blood sugar less than 60 milligrams per deciliter (mg/dL) demonstrated in current glucose logs
Hypoglycemia appearing in the absence of warning symptoms
An episode of severe hypoglycemia, blood sugar less than 60 mg/dL or hypoglycemic unawareness within the previous six months (the driver must be medically disqualified for six months if this occurs.)
Uncontrolled diabetes, with a Hemoglobin A1c level greater than 10 percent (a driver can be reinstated when the level drops below 10 percent.)
Stage 3 or 4 diabetic retinopathy (a driver should be permanently disqualified)
Signs of target organ damage (driver should be disqualified until the matter is resolved, if possible.)
Inadequate record of self-monitoring blood glucose (driver should be disqualified for a minimum of one month until he or she can demonstrate adequate evidence of self-monitoring records.)
The MRB also stated a driver should remain medically disqualified for at least six months if they are disqualified due to not meeting the ITDM criteria above.
FMCSA is seeking comments specifically on the MRB's recommendations above. The agency says comments should include, as much as possible, supporting materials such as data analyses, studies, reports or journal articles.
The full recommendations can be found here, and comments can be made here through Nov. 8.