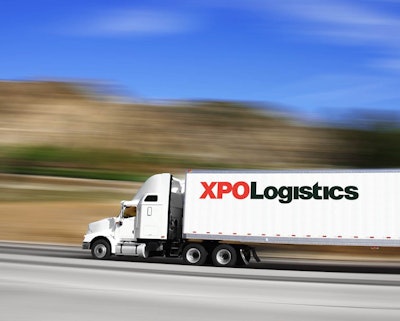 The International Brotherhood of Teamsters has seemingly turned its attention to XPO Logistics (No. 3 on the CCJ Top 250) of late with the announcement by the union that truck drivers at XPO in Aurora, Ill., have filed for representation.
Before XPO purchased Con-way for $3 billion last October, the Teamsters' sights were set on Con-way employees. The union won votes for representation in Miami; Laredo, Texas; and Vernon, Calif. Con-way employees did, however, reject the union in Buffalo, N.Y.; Santa Fe Springs, Calif.; San Fernando Valley, Calif.; Bakersfield, Calif.; Manchester, N.H.; Harlingen, Texas; and Portland, Ore. The Teamsters also withdrew petitions before votes were held in Orlando, Fla., and Irvine, Calif.
Now, a group of 72 drivers from the former Con-way terminal in Aurora has filed for representation.
"The workers reached out to us because they are tired of being mistreated by this multinational corporation that puts profits over its hardworking employees," said Tom Flynn, President of Local 179 in Joliet, Ill. "We look forward to standing shoulder-to-shoulder with these workers to help them improve their lives and to get the respect and dignity they deserve."
XPO dismissed the Teamsters efforts, saying the union is only trying to drum up more "dues-paying members."