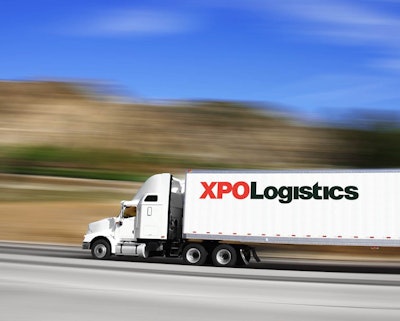 A total of 200 XPO Logistics (No. 3 on the CCJ Top 250) employees, including 74 drivers, have voted to receive union representation from the International Brotherhood of Teamsters.
XPO says it is investigating the legality of the elections, which were held Wednesday, Oct. 12.
The drivers, based out of XPO's facility in Aurora, Ill., and 126 warehouse workers at the company's North Haven, Conn., location voted to join the union. Both facilities are former Con-way Freight locations. XPO purchased Con-way for $3 billion last year.
"The workers at XPO in Aurora and in North Haven, Conn. sent the company a message that 'enough is enough,'" said Tyson Johnson, director of the Teamsters Freight Division. "The workers are tired of being mistreated and not having a say in their work lives."
An XPO spokesperson emphasized in a statement Thursday that the number of employees who voted in favor of representation is small considering the number of XPO U.S. employees. The spokesperson added that the company is looking into the election process at the two locations.
"We're investigating the process leading to the elections in both facilities to determine if they were lawful," the spokesperson said. "If the elections stand, it will impact 200 employees. The vast majority of our 44,000 employees in the U.S. value a direct relationship with management, without the interference of a third party."
XPO purchased Con-way last year, some of whom's workers had already voted to join the Teamsters in recent years. The Aurora and North Haven facilities joined former Con-way Freight employees in Miami, Fla.; Laredo, Texas; and Vernon, Calif., to have union representation.
The Teamsters say 52 XPO truck drivers in King of Prussia, Penn., also filed for an election this week, which will be held at a later date.
In recent years, Con-way employees rejected Teamster representation in Santa Fe Springs, Calif.; San Fernando Valley, Calif.; Bakersfield, Calif.; Manchester, N.H.; Harlingen, Texas; and Portland, Ore. The Teamsters have also withdrawn petitions before votes were held in Buffalo, N.Y., Orlando, Fla., and Irvine, Calif.