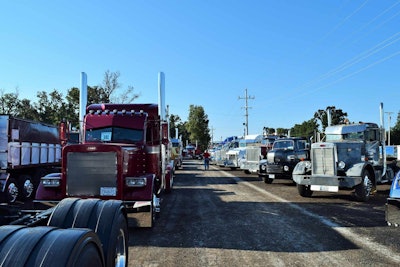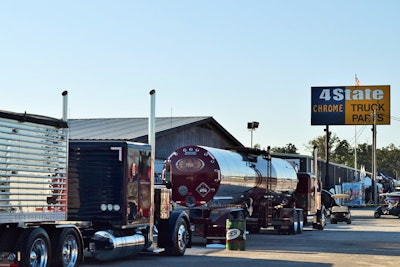 Chrome Shop Mafia's annual Guilty By Association Truck Show kicked off Friday at 4 State Trucks in Joplin, Mo., with hundreds of trucks on-hand.
The event, which goes through Saturday night, will feature a truck and tractor pull, motorcycle stunt rider show and fireworks Friday night. Saturday will feature the annual Special Olympics Convoy that will end in downtown Joplin with a concert by Tennessee trucker Tony Justice. Each truck in the convoy is required to make at least a $100 donation to the Special Olympics.
There will also be an auction held Saturday afternoon at the show with all proceeds going to Special Olympics of Southwest Missouri, along with a host of other events throughout the two-day event.
The full two-day schedule can be seen here. Some photos from Overdrive Senior Editor Todd Dills, who's on-site for the show, can be seen below.