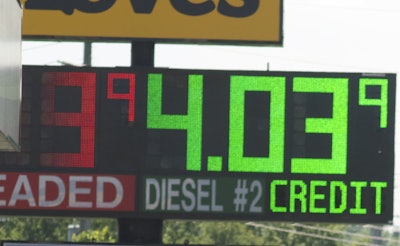 Both chambers of New Jersey's legislature passed Friday, Oct. 7, a pair of bills to provide tax cuts to the state's residents and to fund its transportation and infrastructure projects for the next eight years with an increase of fuel taxes.
The bill's backers say it will provide an extra $2 billion a year to the state's transportation fund.
Gov. Chris Christie and the state's legislative leaders came to an agreement on the bills in late September.
The fuel tax increase includes a 23-cent increase to petroleum taxes across the board, and an additional four-cent increase for diesel fuel, which will take effect Jan. 1, 2017, through the end of June. The diesel tax is also set to increase by another four cents per gallon after July 1, 2017, according to the language of the bill, which would push the state's per-mile tax to 31 cents a gallon on diesel.
According to nj.com, New Jersey currently has the second-cheapest fuel taxes in the U.S.
The new legislation would propel it to the seventh-highest, according to nj.com, who also reports it is also the first tax increase at the pumps in the state since 1988.
With its passage in both chambers of New Jersey's legislature, the bill has been sent to Christie to be signed into law. The 23-cent gas tax increase will take effect on Nov. 1, or two weeks after Christie's signing of the law, whichever is later.