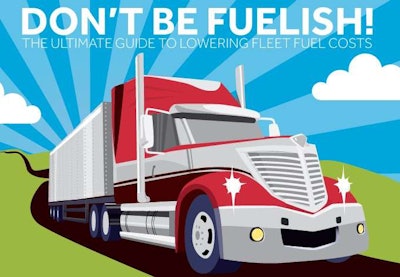 Owner-operators threw tomatoes in large numbers at the notion of a fuel-tax hike of 15 cents, offered by a Democratic representative from Oregon this week. The American Trucking Associations has long favored such a hike, having advocated for some time for a 10-cent increased, then indexing tax increases/decreases in future to the Consumer Price Index,which the Rep (Earl Blumenauer) also included in the bill. Such indexing would at least guard against the big spike so many see as necessary to adequately funding federal highway coffers to keep up with maintenance / highway expansion.
But, as I mentioned, the vast majority of owner-operators responding to the news saw a 15-cent increase as exactly the wrong move, particularly in a tough rate environment.
Vicky Harp: Anytime taxes are raised its a BAD move.
Jeff Jethro Smith: Wrong move. We already pay enough as it is! If they would quit with the waste and sending our tax dollars overseas we would have plenty to cover the necessary repairs!
The prevailing government-waste sentiment yielded other repeated notions about what any fuel-tax-hike bill might need to include, too.
Here's regular commenter Dave Nichols writing under the original story: "The bill needs to have iron clad rules that limit the use to only highway maintenance. This old scam always robs the money to fund mass transit boondoggles and does not address highway maintenance or construction." Several commenters were more or less in agreement with Nichols, adding they would support a tax hike if such specific limitations were included.
But also: Before we all get crazy over this, a couple things to note:
**The bill was introduced by a Democrat in a legislative body whose other party is in the majority and, by and large, usually quite reticent to move along the Democrats' ideas, as we know.
**It has no cosponsors, but has been referred to committee, according to GovTrack.us, which notably gives is a minuscule 1 percent likelihood of even getting past committee — zero percent chance of actual passage at this point. I don't remember the last time I saw such a small percentage on the site for a piece of legislation that was getting attention, for what it's worth. (By comparison, the Richard Hanna-sponsored bill to roll back the restart restrictions in the July hours changes is showing a 27 percent chance to get past committee, with a 7 percent chance of passage.)
Nothing earth-shattering here, I know, but this one's probably going nowhere fast.
Speaking of fuel — "Don't be fuelish!"
Nicely designed infographic below from the Omnitracs folks, on various tips for saving on fuel. I recognize the lot of these, by and large, including in different form in Overdrive's 67-tips guide, which might better get the fuel-savings portion of the brain (right or left hemisphere?) going… Find it here.