Editor's note: The DOT has extended the comment period for the speed limiter rule 30 days.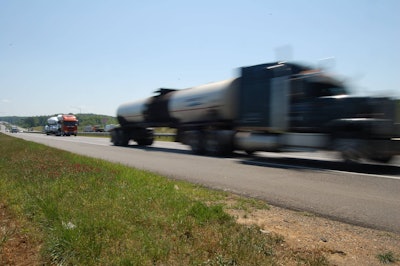 Barring a late extension, owner-operators and other industry stakeholders have just a week left to offer formal feedback to the U.S. DOT regarding its proposal to electronically govern truck speeds.
To file a comment on the rulemaking, click here to visit the rulemakings.gov portal's comment page directly.
Both the Owner-Operator Independent Drivers Association and the American Trucking Associations have filed requests with the Federal Motor Carrier Safety Administration and its sister agency the National Highway Traffic Safety Administration asking for extensions of the comment period. OOIDA wants a 30-day extension. ATA has asked for a 60-day extension. FMCSA has not yet responded to those requests.
The proposed rule was filed Sept. 7 in the Federal Register. It doesn't propose a specific speed, but rather seeks feedback from the industry on three potential speeds: 60 mph, 65 mph and 68 mph.
The DOT proposes to require all new trucks to use electronic speed governors, but it has also floated the possibility of requiring all trucks with factory-equipped speed limiters . Most trucks built since 1998 and later feature such controls, meaning the mandate could require those trucks' speeds to be limited too.