Rear View Safety introduced its RVS-77535 360-degree Surround View Camera System. The system uses 4 ultra-wide fish-eye cameras to create a 3D image of the vehicle and its surroundings, erasing all blind spots for users, the company says, to assist with parking and navigation on narrow roads. The omni-directional perspective creates a bird's eye view of the vehicle. The system also includes standard 2D views.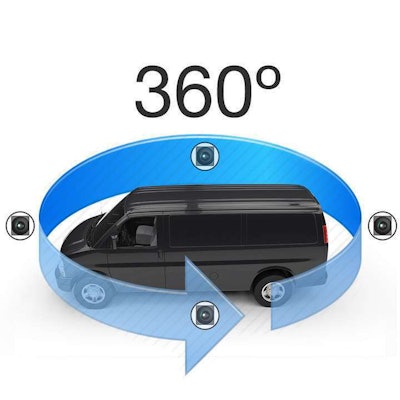 The 77535 is also a fully-functional digital video recorder, capable of 24-hour loop recording. An included G-Sensor helps protect important files from erasure in cases of unusual movement or impact, essential for insurance purposes in the case of an accident.
Vehicle configurations are supported by one of two configurations up to 50 feet in length.
To find out more information, truckers can visit the Rear View Safety website.