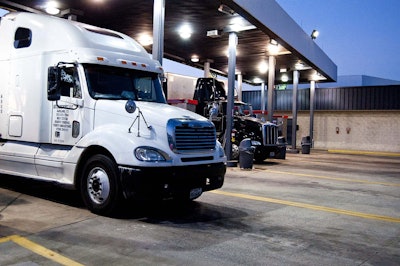 Small fleets looking to manage fuel and operating costs have a new option in Comdata's new MyFleet Program, which was designed for fleets with 100 or fewer trucks.
With the new program, smaller fleets can take advantage of pre-negotiated discounts on fuel, hotel stays and scale weighs, options for establishing credit, factoring services, short-term micro-load accounts for over-the-road purchases and more.
Additionally, the MyFleet Program offers compliance assistance to help small fleets. The program offers automation of IFTA filings including mileage logs, fuel transaction matching, calculations and filings. It also simplifies permit ordering and allows real-time tracking of oversize/overweight and trip and fuel permits. Additionally, it provides resources for finding pilot cars when necessary.
All of the MyFleet Program services can be accessed through Comdata's web portal. More information about the new program can be found here.