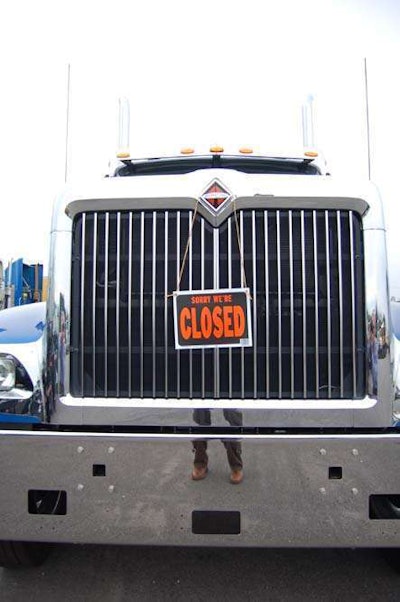 An Idaho-based truck driver has been effectively shut down by the Federal Motor Carrier Safety Administration after he was involved in a fatal accident while disqualified from driving a commercial vehicle.
Justin Dennis tested positive for methamphetamine in a random drug test in January 2015 and was disqualified from driving a truck and fired by his employer.
FMCSA says Dennis, while still disqualified, was involved in a crash on Nov. 9, 2016, on I-84 in Boise, Idaho, when he struck and killed a car driver who was standing near his vehicle that had been involved in a single vehicle crash. The agency says Dennis never initiated the process to have his CDL reinstated following his disqualification.
Additionally, FMCSA says Dennis admitted to an investigator that he had taken methamphetamines "a few days prior" to the Nov. 9 crash, and that he had been texting while driving shortly before the crash. He had also exceeded both driving and on-duty hours-of-service limits at the time of the crash, FMCSA adds.