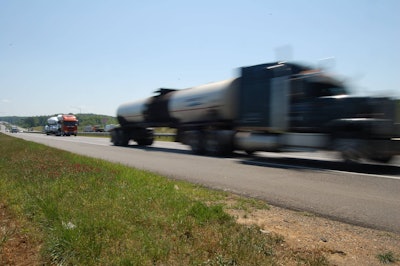 Owner-operators, trucking industry stakeholders and the public have one more week to file formal comments on a proposed federal rule to require all new Class 8 trucks to use speed limiters (also known as speed governors) to limit truck speeds to either 60, 65 or 68 mph. The rule would likely also require use of speed limiters on most trucks already in operation today.
The U.S. DOT's National Highway Traffic Safety Administration and the Federal Motor Carrier Safety Administration jointly published a proposed rule to mandate limiters in early September. Carrier initially had 60 days to file comments on the rule, but the DOT extended the comment period 30 days to Dec. 7.
Truckers have until 11:59 pm. on Dec. 7 to file their comments. Comments can be filed at this link.
The DOT will lean on feedback from the comment period to develop a final rule.
The proposal did not specify what speed trucks would be limited to, but it did offer cost-benefit analysis on three speeds — 60, 65 and 68 mph. The proposal states all new trucks would be required to leave their manufacturer with speed cap set. The DOT also floated a proposal to retroactively require all trucks with capabilities to electronically govern speeds to be capped at the same speed new trucks are. Most Class 8 trucks built since the mid-1990s would fall under the retroactive requirement.
For more on the rule, see links below to prior Overdrive reporting: