C.H. Robinson this year recognized six of its North American truckload contract carriers with the Key Carrier of the Year Award — for the first time. The six carriers hold the Key status in C.H. Robinson's Carrier Advantage Program, among a total 68,000 carriers supported through the program, and were nominated by their carrier representative within Robinson.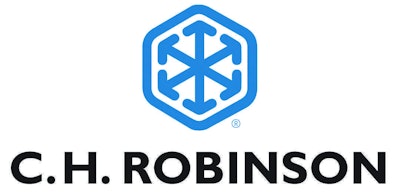 These carriers, as well as the others with Key status in the program, show exceptional service levels, have demonstrated efficiencies through automation of various natures and have established relationships with dedicated carrier representatives.
In the owner-operator category, the winning carrier was independent Billy Reece of Rowlett, Texas.
The remaining winners in categories based on carrier size follow.
• 2-10 trucks | Road Hogg Transport LLC — Hilliard, Ohio
• 11-50 | RiteWay Express Inc. of North Carolina — Etowah, N.C.
• 51-100 | Rebeca Brito/CJ Transportation — El Paso, Texas
• 101-300 | Midnite Express Inc. — West Fargo, N.D.
• 301+ | Cargo Transporters — Claremont, N.C.
"The North American truckload contract carriers we are recognizing with the 2016 awards are committed to building their business, establishing strong relationships with C.H. Robinson and continuing to deliver exceptional service," said Bruce Johnson, director of capacity development at C.H. Robinson. "It is businesses like these who help keep supply chains moving forward."
C.H. Robinson's Carrier Advantage Program supports carriers with a three-tier model. The program provides participant carriers earlier access to freight, a dedicated carrier representative, discounts on its Quick Pay program and the ability to submit offers via Navisphere Carrier, C.H. Robinson's technology platform.