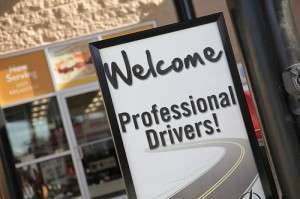 Definition of attitude:
1: the arrangement of the parts of a body or figure: posture
2: a position assumed for a specific purpose
3: a ballet position similar to the arabesque in which the raised leg is bent at the knee
4a: a mental position with regard to a fact or state b: a feeling or emotion toward a fact or state
5: the position of an aircraft or spacecraft determined by the relationship between its axes and a reference datum (as the horizon or a particular star)
6: an organismic state of readiness to respond in a characteristic way to a stimulus (as an object, concept, or situation)
7a: a negative or hostile state of mind b: a cool, cocky, defiant, or arrogant manner
I'm just going to leave this right here, before we start talking about being professionals, and I'm going to note that I learned "attitude" is a ballet position when I looked it up. Of course, I also had to go on and look up "organismic," because in my head I'm a nine-year-old boy, and it looked like something interesting.
Now for the serious stuff.
There are no doubt hundreds, thousands, maybe even millions of "professional" truck drivers on the road today. There are a lot more men and women out here who take the job seriously enough to train for it properly, dress properly, carry themselves properly and show enough respect for themselves and others to be considered professionals than the press or general public give credit to. I've seen them with my own eyes. I know they exist.
That being said, there are still a lot out here who really believe a CDL gives them the right to act like jerks, and that fantasy is being fed every day by the Chicken Littles over at the Potato farm who scream there are 11 truck drivers available on the entire planet, and seventy-million jobs that need filling.
Stop it. Both of you, just stop it.
I had a long conversation with a friend I would consider an expert in the trucking industry. This individual, who will remain anonymous at her request, started trucking in 1978, and in addition to now being a recruiter for a three-hundred-truck fleet, she still spends three to six months a year on the road, driving. She's hauled everything, she's been everywhere, she's worked on both sides of the desk, and she has a message she's asked me to give to people seeking jobs in the industry:
If you want to be treated like a professional, act like one.
Here's a direct quote: "All these drivers who want to be considered professionals should stop shooting themselves in the foot by doing things that aren't professional."
Case in point: They don't show up for orientation, after having airplane or bus tickets bought, hotels booked, and a spot in class reserved for them.
Apparently, this happens more often than you'd think and it's a real problem for recruiters and companies alike. There's money invested in the new hire, and the new hire doesn't show up. More often than not, they've gotten a better offer and instead of calling to tell the recruiter they got a better offer, they just don't show.
That's just silly. It's also denying yourself the opportunity to bargain into a better position with the original offer. True professionals know this, and they at least make the effort to place a phone call, or send an e-mail saying so.
New CDL school graduates are inundated with offers, they are chased from the very onset of class, and a lot of them develop the aforementioned bad attitude of "Let them chase me if they need me," instead of "I'm going to do some research, find the company I want to work for, and chase them."
It bears to be mentioned here that some of the larger fleets are noting "no-shows" on DAC reports. When you've never driven a professionally paid mile and you have a "no-show" on your DAC, it's a huge red flag that you're not acting in a professional manner. When you've driven thousands of miles and have years of experience and pull a no-show, it's just purely stupid.
The last quote from my friend is probably the simplest.
"Finish what you started."
Good stuff. Easy stuff. Do it.