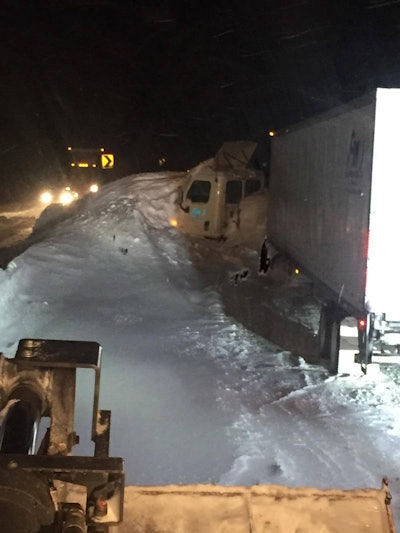 UPDATE: 4:30 p.m. Central – Colorado DOT says I-70 has been reopened in both directions after crews were able to conduct avalanche control work throughout the day Tuesday. The agency cautions drivers to expect slower speeds on the Vail Pass.
Original story follows:
Three trucks were caught in an avalanche early Tuesday on I-70 in Colorado on the Vail Pass. No injuries were reported, according to the Colorado Department of Transportation.
As a result of the avalanche, I-70 is closed in both directions in an area known as the Narrows, between milemarkers 176 and 195. CDOT says all eastbound commercial vehicles must use exit 133 (Dotsero) for staging. The agency says to expect an extended closure of the interstate.
CDOT crews are working to get through the snow so they can clear the trucks, according to a Facebook post from the agency.
Alternate routes include Colorado Highway 91 and U.S. Highway 24, but CDOT says "delays are expected to be lengthy."