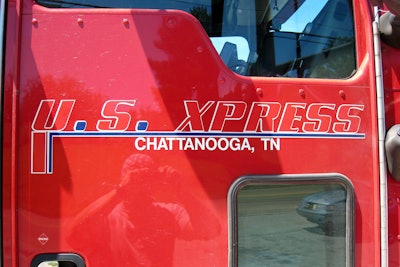 U.S. Xpress (No. 14 on the CCJ Top 250) announced this week it has been approved for a Veterans Administration program that will make it easier for the company to hire military veterans.
The company is now part of the Post 9/11 GI Bill Apprenticeship Program, which allows veterans to receive their tax-free educational benefits while training with U.S. Xpress to become truck drivers or diesel technicians. This will allow the veterans to receive up to $25,700 from the VA over the program's two-year period, depending on their years of service in the military, on top of their salary from U.S. Xpress.
The company says veterans joining the program to become truck drivers can earn up to $82,000 in their first year with U.S. Xpress when combining their salary with the VA benefits. Veterans can draw their VA benefits for up to 24 months after joining the apprenticeship program.
Another large carrier, CRST (No. 17), joined the program in September, while USA Truck joined in January.