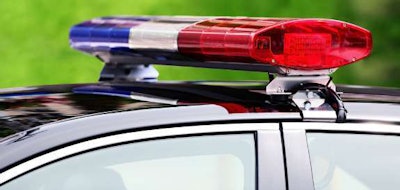 Nebraska State Troopers will soon begin using trucks to help with enforcement through a new partnership with the Nebraska Trucking Association.
The Nebraska State Patrol recently announced the "Trooper in a Truck" program, which NSP says is designed to help troopers identify unsafe driving behaviors by motorists.
Troopers will ride in cabs of commercial trucks watching for things such as texting and driving, following too closely, speeding and aggressive driving. When a violation is seen, the trooper in the truck calls it in to a nearby trooper in a marked patrol car, who will stop the violator and issue a citation or warning, NSP says.
"Having eyes in commercial motor vehicles allows us to see things we wouldn't normally see from a marked patrol unit," says NSP Lt. Kurt Von Minden. "It's also an invaluable tool to work with truckers to help tackle the issue of public safety on our roadways. We're very grateful for the relationship we have with the trucking industry, and value their help."
Tennessee State Troopers started using a similar program in 2013 in which the troopers would drive a truck owned by the Tennessee Highway Patrol to spot texting and other violations.