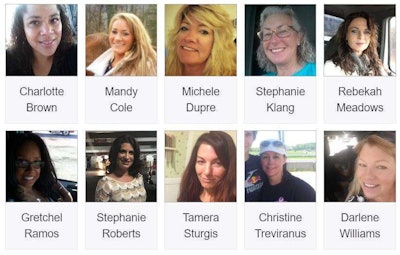 Image is as important as it's ever been in the trucking industry, and the 10 finalists for Overdrive's Most Beautiful do their part to enhance it. The award recognizes female drivers who stand out for professionalism and a positive representation of a career choice typically dominated by men. Below are the top 10. Click the photos to see more on each finalist.
The finalists were selected from more than 90 entrants. Check OverdriveOnline.com throughout March for more about the top 10. A panel of judges will select the winner, who will be announced online in April.
The winner receives a trip to The Great American Trucking Show Aug. 24-26 in Dallas. There she will be crowned Overdrive's Most Beautiful and make special appearances, including a photograph session with a Pride & Polish truck. She also will be featured this fall in Overdrive.