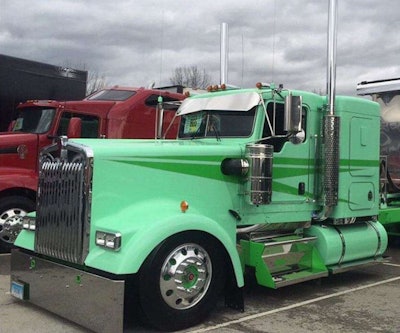 The 2017 Mid-America Trucking Show kicks off at 1 p.m. on Thursday in Louisville, Ky., with new equipment announcements beginning Wednesday. The show will feature 1,000-plus exhibitors, numerous show trucks, live entertainment and seminars for owner-operators. Overdrive will be covering the show live on social media throughout the week. Here's how to follow along:
Overdrive daily report: Sign up for Overdrive's daily newsletter to have the show's headlines sent directly to your inbox.
Facebook: Like Overdrive Magazine on Facebook for MATS highlights, including live video of the show's events, truck photos, news and equipment announcements and much more.
Twitter: Follow @OverdriveUpdate on Twitter for a live look at what's happening in Louisville. For more in-depth show coverage, follow Overdrive Editor Max Heine (@maxheine), Overdrive Senior Editor Todd Dills (@channel19todd), Overdrive News Editor James Jaillet (@trucknewsJJ), Overdrive Equipment Editor Jason Cannon (@By_Jason_Cannon), Overdrive Blogger Wendy Parker (@truckingwithgnw) and Overdrive Associate Editor Matt Cole (@mattcoleRR).
Instagram: Be sure to follow @OverdriveTrucking on Instagram for even more show photos and videos.