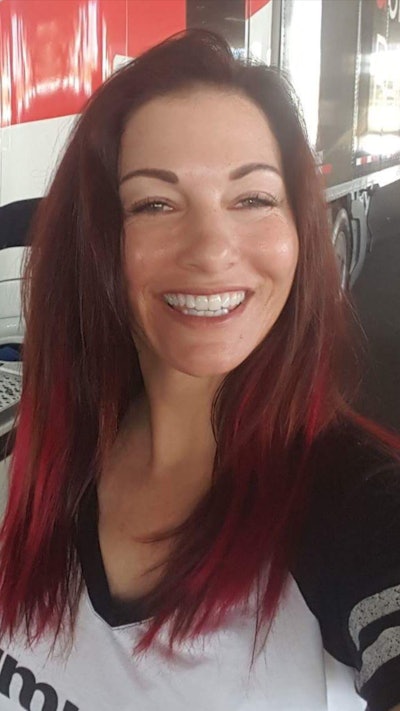 Tamera Sturgis of Sapulpa, Oklahoma, loves how she doesn't fit the truck driver stereotype. "Unless people see me driving, they think I'm lying about it. I like the idea of breaking stereotypes and take any opportunity to be an advocate for the industry," she says.
Sturgis, who has 23 years of trucking experience, drives team with her husband, Todd, and has been promoting the beautiful side of trucking for her whole career; now she's a finalist in the 2017 Overdrive's Most Beautiful contest. Her Facebook page, Trucking is Glamorous, showcases her positive spirit and sense of adventure on and off the road. On the page, she chronicles their life on the road and offers fitness tips, healthy recipes and positive driving advice via video and social media.
Sturgis is no stranger to the spotlight, having appeared with Todd for two season on the cable TV show "Shipping Wars," where the couple operated a hotshot company, I'm With Her. While she's happy to talk about her nearly 2 million miles of trucking, her true passion is for rescue dogs. She and Todd travel with two rescued pit bull mix pups.
Sturgis says she enjoys talking to girls and women about potential trucking careers. And she loves the whole notion that you can be fit, healthy and beautiful on the road. "One of the things that makes me feel truly beautiful is when I tell another woman that she is beautiful and I can see the joy it brings her. I love to lift up other women like that. Everybody has something beautiful about them!"
[gthr size="5″][/gthr]
This is the ninth of 10 stories about this year's finalists. Check back throughout March for the rest. The winner will be announced in April and presented at The Great American Trucking Show in Dallas, Aug. 24-26.