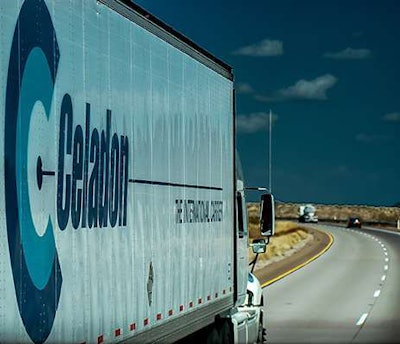 Celadon, one of the country's largest carriers, announced Wednesday it plans to focus less on recruiting and using owner-operators and instead will "[emphasize] company drivers" in an effort to boost the company's profitability.
About 1,000 owner-operators worked for the company in 2015, according to data from the CCJ Top 250, making it one of the largest owner-operator fleets in the country. It employed another 2,300 company drivers the same year.
The announcement came Wednesday as part the Indianapolis-based fleet's quarterly conference call with investors, during which top-level executives relayed to shareholders their ideas for reversing declining revenues and profitability. Preliminary results for the second quarter of the 2017 fiscal year, which ended March 31, show an operating loss of $10 million for the 5,300-truck fleet.
Celadon attributes those losses in part to a focus in recent years on recruiting owner-operators and lease-purchase drivers. The carrier says it has seen "significant deterioration" in equipment utilization, citing owner-operator usage as a key reason why.
"Heightened focus on independent contractors and lease purchase drivers…caused increases in deadhead miles, reduced utilization, longer driver dwell times," said Jon Russell, Celadon Chief Operating Officer, during the Wednesday conference call. "We expect moving to smaller recruiting regions and emphasizing company drivers to increase our customer capacity in markets we are looking to grow."
Russell on Monday was announced as the company's new president and COO on Monday, replacing Eric Meek, who resigned recently "to pursue other interests," the company says.